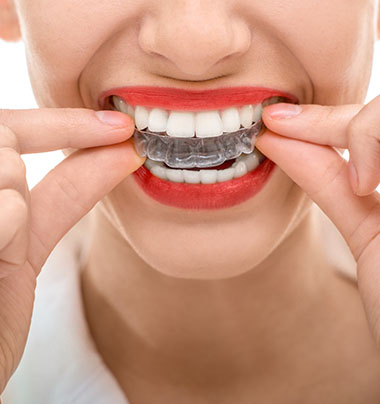 Orthodontic Treatments

in

Baton Rouge, LA
---
If you have always wanted to straighten your smile but don't want to commit to wearing noticeable metal braces for many months or possibly years, our office has two excellent orthodontic options you can choose from. Six Month Smiles offers both accelerated clear braces and clear aligners, which can straighten teeth in approximately six months. ClearCorrect® usually requires a longer treatment plan, but the aligners straighten all of the patient's teeth, and they can correct a wider range of orthodontic issues. To schedule your orthodontic consultation with our team, please give our office a call!
Contact Us
Orthodontics FAQ
---
What makes aligners different from traditional braces?
Compared to traditional braces that use metal brackets and wires, clear aligner therapy utilizes retainer-like trays to straighten teeth on the upper and lower arch. Another difference is that aligners are removed to eat, brush, and floss, whereas traditional braces are cemented in place for the entirety of the treatment. While braces are noticeable and hard to hide, most aligners are clear so that you can discreetly straighten your teeth!
What's the difference between Six Month Smiles and ClearCorrect?
Six Month Smiles uses clear brackets and wires or clear aligners on the front teeth that show when you smile. This allows for an accelerated orthodontic process that can be completed as early as your next six-month dental checkup. ClearCorrect is a form of aligner therapy that straightens your teeth with a series of clear, plastic aligners. While Six Month Smiles braces just straighten the teeth that show, ClearCorrect adjusts the entire arch of teeth.
How do I care for my aligners after I get them?
After you get your aligners, it's important to wash them regularly by brushing the inside with a soft-bristle toothbrush, soap, and warm water, and/or soaking them in a dentist-approved cleanser. Since you wear them most of the day and throughout the night, bacteria can build up inside the aligners, so it's always best to clean them at least once a day. We also recommend always storing them in their case, otherwise, they may accidentally get lost or thrown away!
Contact Us