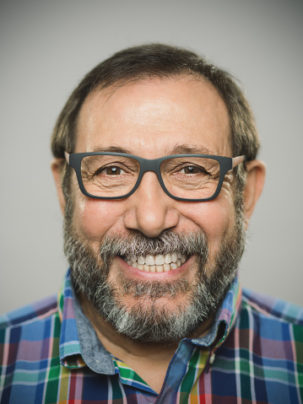 Dentures in Baton Rouge, LA
---
If missing teeth have put a real damper on daily activities such as eating or talking, you're in luck. Thanks to full or partial dentures, you can once again enjoy those easy tasks. While they are often made the butt of the joke in movies and TV, they're great, affordable options for restoring confidence and functionality to your smile. If you're interested in returning your smile to its former glory, contact us today!
Request Your Denture's Consultation
Denture FAQs
We know that dentures are a big step for you and your smile. Don't fret! We've compiled these useful FAQs so you can feel confident in making informed decisions about your smile.
---
What Are Dentures & How Do They Work?
They are made of a gum-colored acrylic base that has false, but highly realistic, teeth attached. These prosthetics sit comfortably sit comfortably on top of your gums. While upper dentures cover the roof of your mouth, lower ones are horseshoe-shaped, so the prosthesis doesn't get in the way of your tongue. The great thing about traditional dentures is that they are removable and easy to maintain.
What If I'm Only Missing a Few Teeth?
The Jones Creek Family Dentistry team provides both full and partial dentures. If you are only missing a few teeth, then partial ones can help you too. Partial dentures rest on a metal frame that comfortably attaches to the surrounding natural teeth, much like a dental bridge.
How do I Take Care of My Dentures?
They are delicate, so be sure not to drop them. In the case that they do break, give us a call. We do denture restorations. Another thing to remember is never to let your dentures dry out. When they're not in your mouth, store them in a denture-soaking cleanser or just plain water. It's important never to use hot water, which can warp the material and lead to a funny looking smile. Also, brush your them daily to remove food particles, plaque, and tartar.
So, I Don't Have To Brush My Own Mouth Anymore, Right?
Wrong! When wearing dentures, you should continue to brush your gums and tongue before you put on and after you take them off. This will stimulate circulation in your gum tissues and remove any plaque that's built up.
Have more questions? Let us know, and one of our friendly team members will be happy to help!
Contact Us Today!