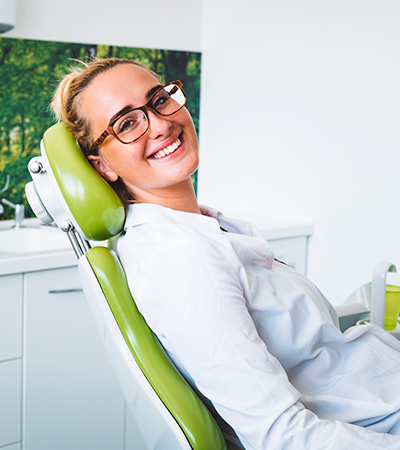 Gentle
Dental Cleanings & Exams

in

Baton Rouge, LA
---
Jones Creek Family Dentistry offers comprehensive dental care for patients of all ages, including routine dental cleanings and exams. Scheduling regular dental visits can help prevent certain dental issues and allow our team to treat problems before they become worse. To schedule your next routine appointment with our team, please give our office a call or send us a message through our contact form, and we'll be happy to help you find a convenient time to come visit our office.
Book Appointment
Dental Cleanings & Exams FAQ
---
What are the benefits of a professional teeth cleaning?
Professional dental cleanings are essential for tartar and plaque removal, as our hygienists are expertly trained to scrape away plaque that has built-up in areas that are difficult to clean at home with a toothbrush. Thoroughly cleaning the teeth and gums can help prevent tooth decay and gingivitis before they turn into cavities and periodontal disease.
How often should I come in for a dental cleaning and exam?
Most patients only need to schedule routine cleanings and exams twice per year. If you have gum disease or periodontitis, we may recommend that you visit our office more often for periodontal deep cleanings and exams. Our team can help you determine how many yearly appointments you will need at your first appointment with us.
How long does a teeth cleaning and dental exam take?
Typically thirty to sixty minutes. If you are receiving a fluoride treatment or another preventive dental service, that will make the appointment longer. If we discover an issue with your smile and offer to begin treatment right away, that could make your visit closer to an hour, but you can always schedule an additional appointment in the near future if you would like.
Will a professional teeth cleaning whiten my teeth?
Dental cleanings can remove some stains from the front of the teeth, but they will not make your teeth appear noticeably whiter. If you're interested in professional teeth whitening, we would be happy to take impressions of your smile at your next routine appointment so you can perform teeth whitening treatments using high-quality products from the comfort of home!
Contact Us