Relaxing Sedation Dentistry in Baton Rouge, LA
---
Dental sedation helps long and complex dental procedures feel like a total breeze from the patient's perspective, but it can also be used during routine visits by patients who experience dental anxiety. No matter the reason you want to use dental sedation, our team would be happy to assess your treatment plan and health status to determine if sedation is the right choice for you. To learn more or schedule a visit with our office, please contact us!
Contact Us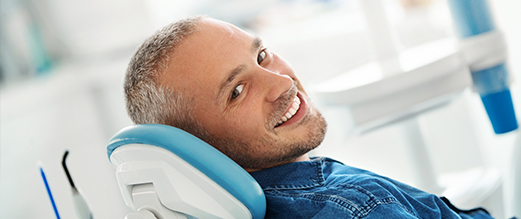 What are my choices for dental sedation?

Jones Creek Family Dentistry offers two excellent choices for dental sedation:
Nitrous Oxide, or laughing gas, is a mild sedative that involves wearing a comfortable nose mask for the duration of the dental treatment. The mask administers a faintly sweet-smelling gas that puts the patient in a relaxed, happy state and makes the entire visit feel very quick.
Oral Conscious Sedation requires patients to take oral medication before their treatment begins. Once the effects kick in, patients can expect their reflexes to be slowed and their mental state to be very groggy, although they are still aware enough to communicate.
What are the side effects of dental sedation?

If you are utilizing nitrous oxide during your treatment, we recommend eating a light meal before your visit to reduce the chance of having nausea as a side effect. Other side effects of laughing gas include headache and drowsiness. Oral conscious sedation often makes patients feel very sleepy before, during, and after their appointment. You will also likely remember very little about your treatment, which is a side effect that most patients do not mind. If you have any questions or concerns about your reaction to sedation, please don't hesitate to contact us.
How long does it take for dental sedation to wear off?

If you are using nitrous oxide, the effects should wear off a few minutes after the nose mask is removed and you breathe normal air for a while. Patients can typically drive themselves home afterward, although you are always welcome to wait in the lobby until you feel totally back to normal. Oral conscious sedation may take a few hours to wear off, and we recommend that patients avoid making big plans after their appointments. Instead, it's better to have a friend or family member drive you home and rest for the remainder of the day.
Contact Us
Contact Your Dentist in Baton Rouge

You can complete the form below to get in touch with our Baton Rouge dental office. You are also welcome to call our office directly at 225-960-5533.