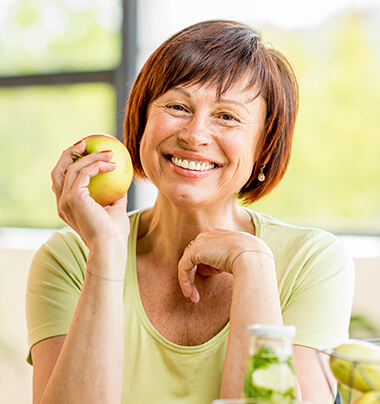 Dental Crowns in Baton Rouge, LA
---
Dental crowns are tooth-colored dental restorations that are designed to fit over a single tooth. Once placed, a crown protects the tooth underneath while mimicking its appearance and protecting it from further damage. Interested in learning more about how dental crowns can serve your smile? Contact our office today!
Request Consultation
Dental Crowns FAQ
---
What are dental crowns used for?
Dental crowns are used for many reasons, including but not limited to:
Strengthening weak teeth
Protecting worn-down teeth from further damage
Holding damaged teeth together
Covering a dental implant
Covering misshapen or discolored teeth
How are dental crowns placed?
Before a dental crown can be placed over a tooth, our team uses local anesthetic to numb the teeth and gums. Then, the tooth will be carefully reshaped so that the crown will be able to fit over it nicely and look natural. Impressions will then be taken and sent to an offsite lab, which will create your custom crown, and a temporary crown will be placed in the meantime. Once your permanent crown arrives, we will remove the temporary, place the permanent one, and make any necessary adjustments to ensure that your new crown looks and feels great.
Should I get a dental crown or a bridge?
In cases where a single tooth needs to be restored and supported by a dental restoration, dental crowns are often the preferred method. Dental bridges cover three or more teeth at a time, so two additional teeth would be modified and covered by a dental bridge. However, in cases where three or more teeth in a row need to be repaired and protected by a dental restoration, bridges can work well. Dental bridges are also a minimally invasive way to replace missing teeth. Still not sure which is right for your smile? Feel free to contact us to schedule your next visit!
Contact Us