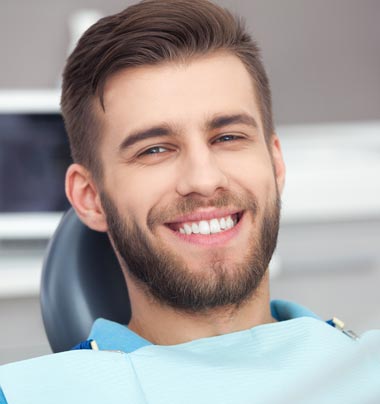 Root Canal Therapy

in Baton Rouge, LA
---
Despite its bad reputation, root canal treatment isn't something that you need to fear. It's a routine procedure that can relieve you of tooth pain and ensure you maintain a healthy smile. If you are dealing with a tooth infection, visit Jones Creek Family Dentistry for gentle root canal therapy. We'll treat you with care and compassion!
Request Consultation
Signs You May Have a Tooth Infection
---
Wondering how you'll know you have a tooth infection in the first place? Different people have different symptoms, but you may experience one or more of the following:
Tooth pain (can range from a dull ache to a sharp pain)
Tooth sensitivity
Tender gums
Swollen gums
Dark discoloration of tooth
Swollen lymph nodes
Bitter taste in mouth
Bad breath
If you notice any of these, we recommend contacting Jones Creek Family Dentistry so our dentist Dr. Jones can determine the cause of an issue. Even if dental root canal treatment is not needed, there might be another problem that needs addressing. It's always best to remedy concerns as soon as possible so they don't end up causing you even more down the road!
Contact Us
How Root Canal Treatment Works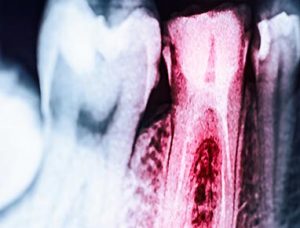 Root canal treatment is used whenever an infection spreads deep down inside a tooth, into the soft tissue called the pulp. Whenever this inflammation or infection is left untreated, it can so severely damage a tooth that extraction becomes necessary to keep you healthy. We'd much rather you keep your natural tooth whenever possible, which is why we may recommend root canal treatment.
After examining the tooth and taking any necessary X-rays, we'll administer a local anesthetic to the treatment area. You shouldn't experience any pain during the procedure; all it will feel like is some pressure while we work. If you'd like, we also offer sedation dentistry at our practice to help you feel more comfortable.
Next, we'll make a small opening in the top of the infected tooth through which we'll clean away any of the affected material. Once the area is cleaned, we'll shape and fill the root canals to seal them from future infection. Finally, we'll place a restoration on top of your tooth. This restoration is either a filling or a dental crown, and it returns your tooth back to full function.
Make Appointment