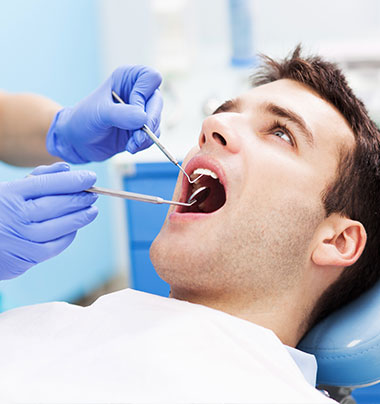 Gentle Tooth Extractions in
Baton Rouge, LA
---
When you visit our office, restoring or maintaining your natural teeth are top priorities. However, sometimes tooth removal is unavoidable and is in the best interest of your oral health. We'll never recommend a dental extraction at Jones Creek Family Dentistry unless it's necessary. For more information, contact our office to speak with one of our friendly team members about our tooth extraction process!
Contact Us
How do I know if I need a tooth extraction?
---
Tooth extraction typically occurs when a tooth harms your oral health and the surrounding teeth. Since these situations aren't always visible or discovered without the help of a dental professional, the following symptoms can tell you when to visit Dr. Jones to determine whether or not you need a tooth pulled. Symptoms include:
Severe Toothache
Swollen Gums
Continuous Jaw or Mouth Pain
Overcrowding
Severe Tooth Decay or Infection
Do tooth extractions hurt?
The process of getting a tooth pulled can be daunting, but our team has the experience and knowledge to make your dental extraction a comfortable experience. Our office also offers sedation dentistry to help calm the nerves of patients. If you would like to receive sedation dentistry during your tooth removal, Dr. Jones and our team would be happy to discuss the options available.
Do you extract wisdom teeth?
If you're experiencing overcrowding or headaches that stem from your jaw, your wisdom teeth may be growing incorrectly. Our office also provides wisdom tooth removal if wisdom teeth are impacting the rest of your oral health. If you're uncertain if wisdom teeth are causing your symptoms, schedule a consultation with our tooth extraction dentist or visit our wisdom tooth removal page to learn more!
Are tooth extractions affordable?
Our office offers several payment options to help keep the cost of tooth extractions affordable. We never want our patients to pass on important dental treatments due to the price. After your consultation, we can provide you with an estimate for your tooth removal and work with you on financial details to get started on your treatment.
Contact Us