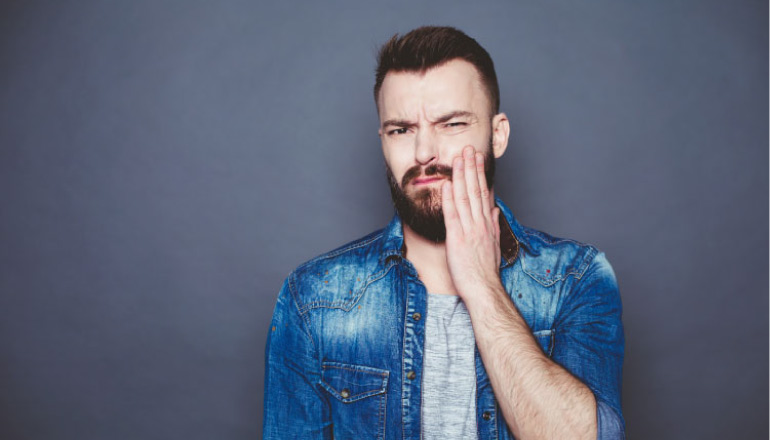 If you or a loved one suffers a dental emergency, one of your first thoughts might be: is treatment covered by my insurance? Here, we'll explain some common dental emergencies and what to do in those situations, and give you advice on how to find out if your dental insurance covers dental emergencies.
Knocked-Out Tooth
Knocked-out teeth are a very common dental emergency. If one of your teeth gets knocked out, find the tooth and pick it up by the crown (never by the root) and rinse it off with water. Do not scrub at the tooth. If possible, try to put the tooth back into its place, but if you feel like you need to force it then stop. If you can't replace your tooth, keep it in a small cup of milk until we can see you.
Broken or Chipped Tooth
Another common dental emergency is a broken or chipped tooth. Similarly to a knocked-out tooth, save any pieces that come off of the tooth, and rinse out your mouth and the piece with water. If there's any bleeding, place a small piece of gauze on the area and a cold compress to the cheek outside of where the tooth chipped or broke to keep down the swelling.
Lost Filling or Crown
If a crown falls out, try to put it back onto your tooth with dental adhesive, dental cement, or even toothpaste until you come in to see us. If a filling falls out, you can stick a piece of chewed sugar free gum into the cavity until your appointment.
Abscess
An abscess is an infection near the root of a tooth or in the place between the gums and the teeth. It's a very serious condition that could damage the tissue and teeth in your mouth. You can see an abscess in your mouth if you notice a painful, pimple-like swelling.
Does My Dental Insurance Cover Dental Emergencies?
Now that you know about some dental emergencies, let's talk insurance. At Jones Creek Family Dentistry, we are in-network with many insurance providers including Aetna, Ameritas, Blue Cross, Always, Cigna, Delta, Guardian, Humana, Metlife, United Concordia, and United Healthcare. Your coverage depends on your insurance plan, but many plans cover about 80% to 100% for routine procedures and then the rates for things like dental emergencies may vary a bit. We are happy to help you determine what your dental insurance covers so ask us about it at your next appointment or give us a call!
Contact Us