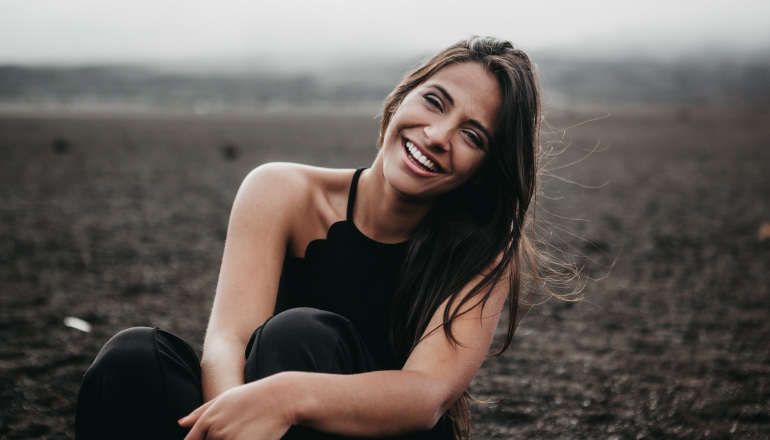 A study by the American Dental Association found that 23% of all adults feel embarrassed about the appearance of their teeth. Poor confidence can negatively affect our interactions with others if we are worried and distracted about how we are being perceived. But as a patient of Jones Family Dentistry, you don't have settle for less when it comes to your smile! If you've been wondering how a brighter smile would enhance your confidence and first impression, read on to learn how dental veneers might be a great fit for your smile goals.
What Are Dental Veneers?
Dental veneers are customizable, thin shells of porcelain that adhere to the front of teeth. They are tailor-made for each patient's needs. With proper oral care, veneers can last between 10-20 years! This makes them a fairly long-term cosmetic solution.
Are Dental Veneers Right for Me?
If you are self-conscious about cracked, chipped, discolored, misshapen, or misaligned teeth, or feel that our teeth look worn down from age and use, veneers may be the perfect option to give you a dazzling smile. With our expert team you can design a bright white smile of your dreams that can lead to increased self-confidence and a willingness to smile more!
How Do I Get Dental Veneers?
Upgrading your smile with dental veneers is a simple process:
First, schedule a dental veneers consultation with Dr. Jones. She'll discuss the veneers process with you and assess the health of your teeth. Together, you'll create your perfect smile.
We'll prepare your teeth by filing some of the enamel off and take an impression of each tooth so that your custom-crafted veneers are a perfect fit.
After a few weeks, your veneers will be complete and we'll bond them to the front of your teeth to give you the smile you've always wanted!
Your Dream Smile Is Within Reach!
If you're still unsure if dental veneers are a good fit for you, we're here to discuss your concerns. We can answers all your questions and explain other options to improve your smile, such as teeth whitening and orthodontics. So stop dreaming about that glowing grin and contact us today to schedule your cosmetic dentistry consultation!
Contact Us