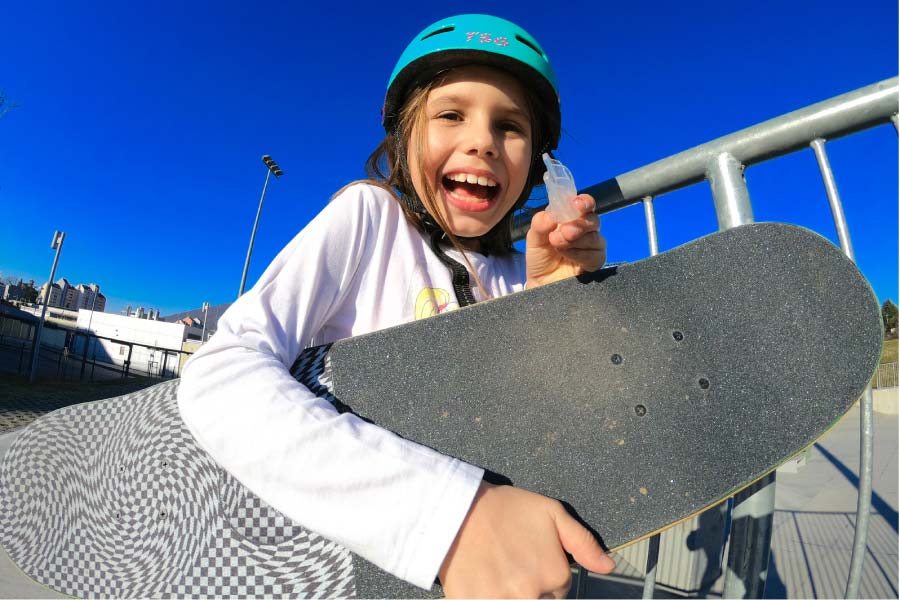 Mouthguards protect your teeth, lips, tongue, and cheeks from harm while you play sports. You can find one-size-fits-all mouthguards at sports equipment retailers, but dentists offer custom mouthguards.
What Are the Benefits of Custom Mouthguards?
Custom mouthguards are designed to fit your smile perfectly. The better a mouthguard fits, the more protection it offers. Additionally, custom mouthguards use higher-quality, longer-lasting materials and are more comfortable than store-bought mouthguards. This means you're more likely to actually wear them every time you need to.
What Types of Mouthguards Does the Dentist Offer?
At Jones Creek Family Dentistry, we offer custom athletic mouthguards and nightguards. Athletic mouthguards are worn when you play contact sports like soccer, wrestling, hockey, basketball, and football. If you grind your teeth at night, nightguards protect your teeth from damage. During your consultation, we'll take impressions of your teeth. These will be used to create your personalized mouthguard.
How Much Do Mouthguards From the Dentist Cost?
In addition to differences in fit and comfort, the cost will differ between a custom mouthguard and a store-bought mouthguard. Custom mouthguards do usually cost more, but that's because they fit better, feel more comfortable, and last longer. Your insurance plan may cover some or all of the cost. We also offer financing plans through CareCredit®, which breaks your dental expenses into manageable monthly payments.
Mouthguards at Jones Creek Family Dentistry in Baton Rouge, LA
If you or anyone in your family plays sports or grinds their teeth, a mouthguard from the dentist will offer the superior protection and comfort they need! They also last longer than store-bought mouthguards so they're a great investment. If you have additional questions about why mouthguards from the dentist are better or if you want to schedule a consultation with Dr. Jones, please contact us today!
Contact Us