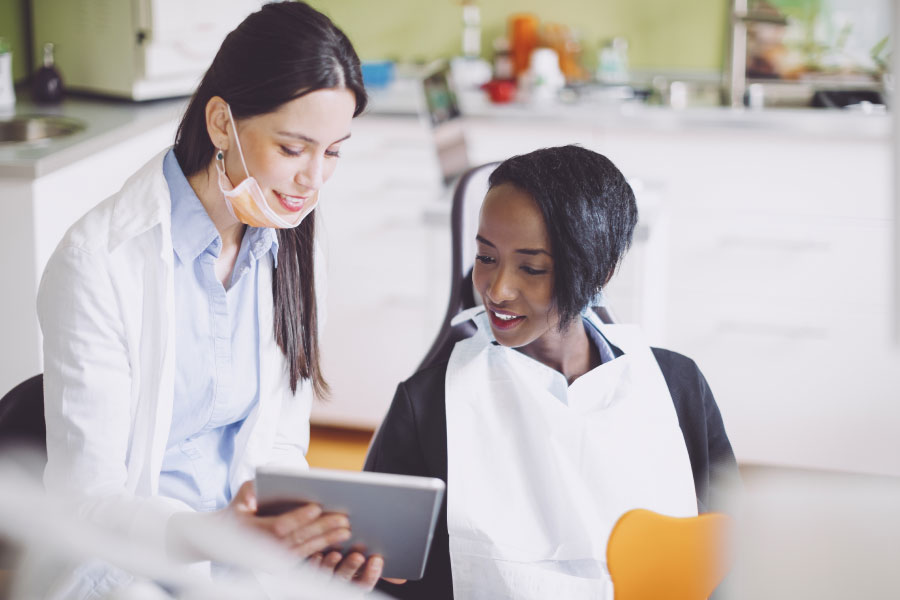 Sadly, many people wrongly associate dental care with pain. Maybe this is because they had a traumatic experience at the dentist before. Maybe it's because of something they've seen on television or in movies. Or maybe they're still thinking about the way dentistry used to be done in the past without all the modern technology we have today.
As dental care providers, it's a question we get often: "Will X procedure be painful?" That's why we believe it's important to let our Baton Rouge community know that pain-free dentistry is very much possible. More than that, it should be the norm if you're going to a reputable dental office!
How We Ensure Pain-Free Dentistry
At Jones Creek Family Dentistry, there are many different steps that we take to ensure that our patients aren't experiencing any discomfort during their treatment. For starters, our experienced team uses a gentle touch alongside modern techniques to ensure every single patient is kept comfortable. Secondly, if a procedure is more involved, then we also use local anesthetic to numb the area so that the patient doesn't experience pain. If you start to feel any discomfort once the procedure is complete and the anesthetic has worn off, we can also provide you with strategies for minimizing that feeling, such as taking over-the-counter pain medication.
Dental Sedation Options
Another way to make your dental experience as comfortable as possible is to take advantage of sedation dentistry. Sedation dentistry is the use of dental sedation, like laughing gas and oral conscious sedation, to calm the patient's nerves and anxieties. Depending on how heavy the type of sedation you get, you'll feel happy, relaxed, and maybe a little drowsy. Some patients may feel so relaxed that they actually fall asleep!
Pain-Free Dental Visits at Jones Creek Family Dentistry
If you're looking for pain-free dentistry in Baton Rouge, don't hesitate to contact us at Jones Creek Family Dentistry. We're here to answer any questions you might have and to give you the best patient experience possible at our local dentist's office.
Contact Us