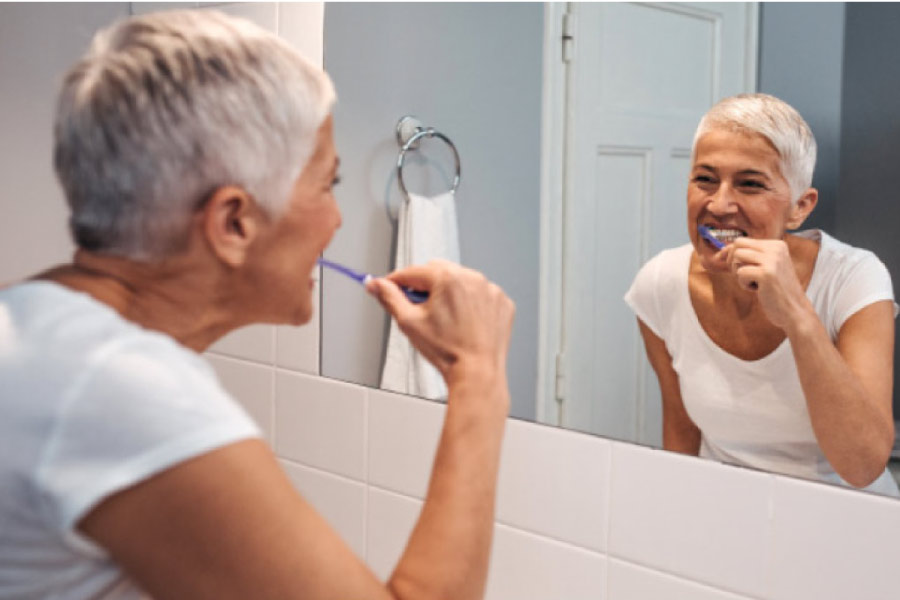 If you pass on cold or hot treats or drinks because they send shivers down your spine, it's time to address your sensitive teeth. Despite being a common sensation, tooth sensitivity isn't a pleasant one.
What Causes Tooth Sensitivity?
If you are only just now experiencing tooth sensitivity or experiencing it now and then, it may be a sign of dental issues. Many factors can lead to tooth sensitivity, including:
Enamel loss
Gum recession
Cracked tooth or filling
Tooth grinding
Acidic foods or drinks
Here are three things you can do to manage sensitive teeth:
1. Use a Soft Toothbrush
Did you know that soft toothbrushes help protect your enamel? Though soft, the toothbrush bristles are still effective in cleaning off the plaque and tartar along teeth and gum lines. Soft toothbrushes are great for everyday brushing, especially if you have sensitive teeth.
2. Use Sensitive Toothpaste & Mouthwash
Though fun flavors can keep you entertained when brushing or mouth washing, sensitive teeth may require more bland toothpaste and mouthwash. If you're wincing during brushing, try to switch to sensitive toothpaste and mouthwashes that can provide relief on the surface of your teeth.
3. Brush Gently Around Sensitive Areas
Even thorough tooth sensitivity may make you less eager to brush or drink, maintaining good oral hygiene is still essential in preventing further sensitivity. To avoid further irritation to sensitive teeth, aim to be gentler when brushing and flossing.
While all the above are great ways to live life with sensitive teeth, it's always best to schedule a visit with your dentist for an exam to get to the root of the problem. Ignoring sensitive teeth instead of seeing a professional like Dr. Jones can make things worse.
Comprehensive Dental Care in Baton Rouge, LA
At Jones Creek Family Dentistry, we aim to help our patients maintain healthy, long-lasting natural smiles. Whether you're dealing with tooth sensitivity or need to schedule an appointment to discuss another concern, we're here to help!
Contact Us