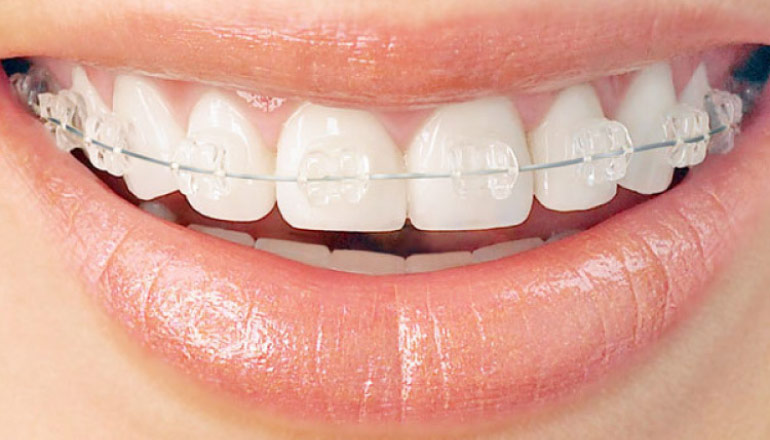 Do you have cosmetic issues with your smile? Six Month Smiles could be the right choice for you! This alternative to traditional braces is great if you want to change your smile quickly. How does the technology work so fast?
What Are Six Month Smiles?
The Six Month Smiles treatment is based on traditional braces, but it's much faster. That's because these braces focus on adjusting the cosmetic appearance of your teeth, not the bite. In as little as six months, you can have a much straighter smile. Also, while you're wearing them, they're not as noticeable as traditional braces. They consist of clear braces and tooth-colored wires.
What's the Process Like?
Dr. Jones and the team will first take a look at your teeth and determine if you're a good candidate. If you have crooked teeth or gaps, Six Month Smiles will most likely work for you. More severe alignment or bite issues still benefit most from traditional braces or clear aligner therapy.
If you're a good candidate, we'll put the Six Month Smiles braces on. After about an hour, you're good to go! Over the next half-year, we'll track your progress and make adjustments as needed. Once you have the smile you want, we'll remove the braces and give you a retainer. You should wear it at night to keep your teeth in the right position.
Caring for Six Month Smiles
With Six Month Smiles, caring for your oral health is important. You'll want to brush and floss as directed and be careful about certain foods. Hard and sticky foods can cause problems with the braces and wires, so avoid them if possible.
Get Your Dream Smile at Jones Creek Family Dentistry
Depending on your teeth, you don't need to wait longer than six months to get the smile you've always wanted. If you have questions about Six Month Smiles or want to make an appointment at our Baton Rouge office, please contact us!
Contact Us