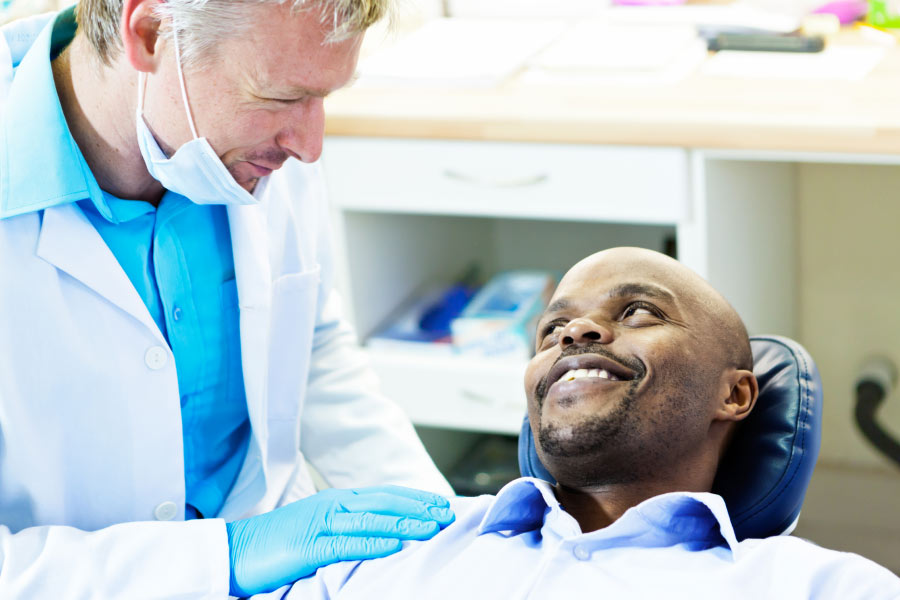 So many people think that dental health is all about the teeth. We're focused on avoiding cavities, making sure our teeth are as white as possible, and getting those picture-perfect smiles. And nothing is wrong with wanting all of those things! It's important to remember, however, that gum health is important too, and here's why exactly:
You Don't Want Gum Disease
Of course, no one wants to get cavities, but there's another common dental issue you should be actively trying to prevent too: gum disease. Gum disease, or periodontal disease, may be more common than you think. According to the CDC, 47.2% of adults 30 years and older have some form of periodontal disease.
If you have the early stage of gum disease, you may notice that your gums are sensitive, bleeding regularly, or are swollen. If that gum disease isn't treated properly, it can lead to even more serious symptoms like a receding gumline and loose permanent teeth. By taking proper care of your gum health, you can avoid these issues!
Poor Gum Health Can Lead to Other Concerns
Paying attention to your gum health is really much more than ensuring your gums look and feel good. Given that the body is such an interconnected system, having poor gum health can actually cause other health concerns. For example, there's proven to be a connection between gum disease and heart disease. So, by taking care of your gums, you're taking a big step in protecting your overall health.
Gum Health at Jones Creek Family Dentistry
Need more help with your gum health? That's what we're here for! At Jones Creek Family Dentistry in Baton Rouge, we provide a wide array of dental services, and we would be more than happy to assist you in your smile journey, whatever stage you may be in. Call or email our family-friendly dental office today, and we'll get you set up with an appointment!
Contact Us